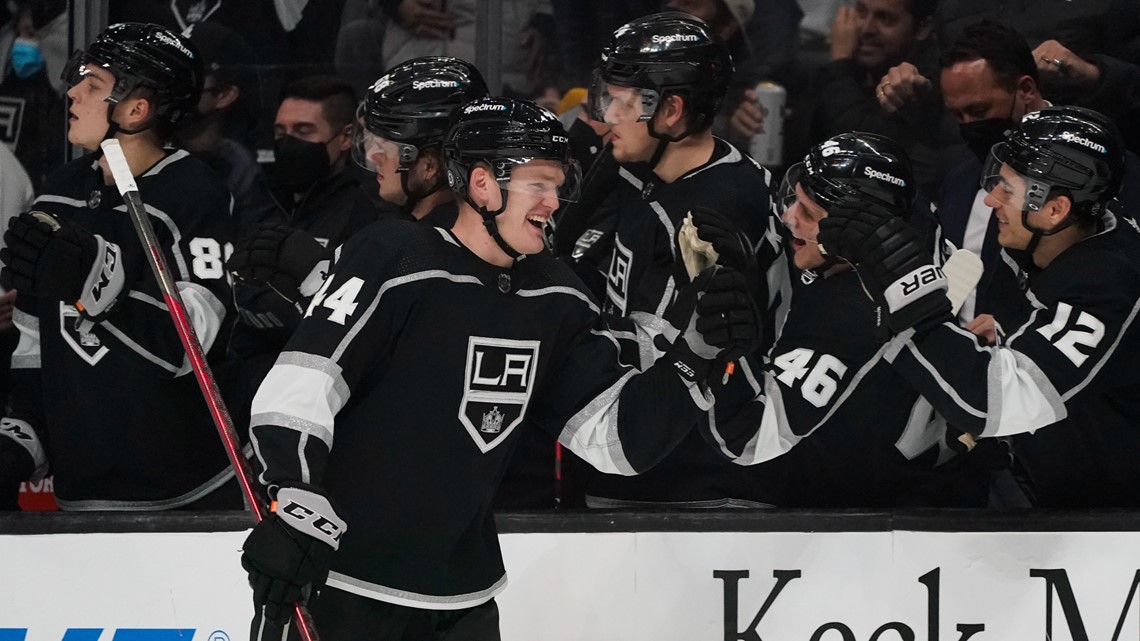 "That's incredible. That's great. We need more of that in our game," Kings coach Todd McLellan said.
Congratulations to Aisha Visram who's serving on the bench tonight as an Athletic Trainer for your LA Kings! 👏

Aisha is believed to be the first female to work a regular-season @NHL game behind the bench in any capacity.

History. Made. pic.twitter.com/GmNpHeyuwY

— LA Kings (@LAKings) January 14, 2022
McLellan said having Visram on the bench was a reminder that it takes more than players and coaches for a professional hockey team to function and succeed.
"I can tell you that Aisha is a big part of our organization," McLellan said. "And we don't talk about these people. We don't talk about the trainers or the equipment people, but she's mentoring with (Kings head athletic trainer) Chris Kingsley and the rest of the staff, and accepted a huge role there and does a tremendous job, so unreal reward for her. And everybody's a big part of it, so include her in it."