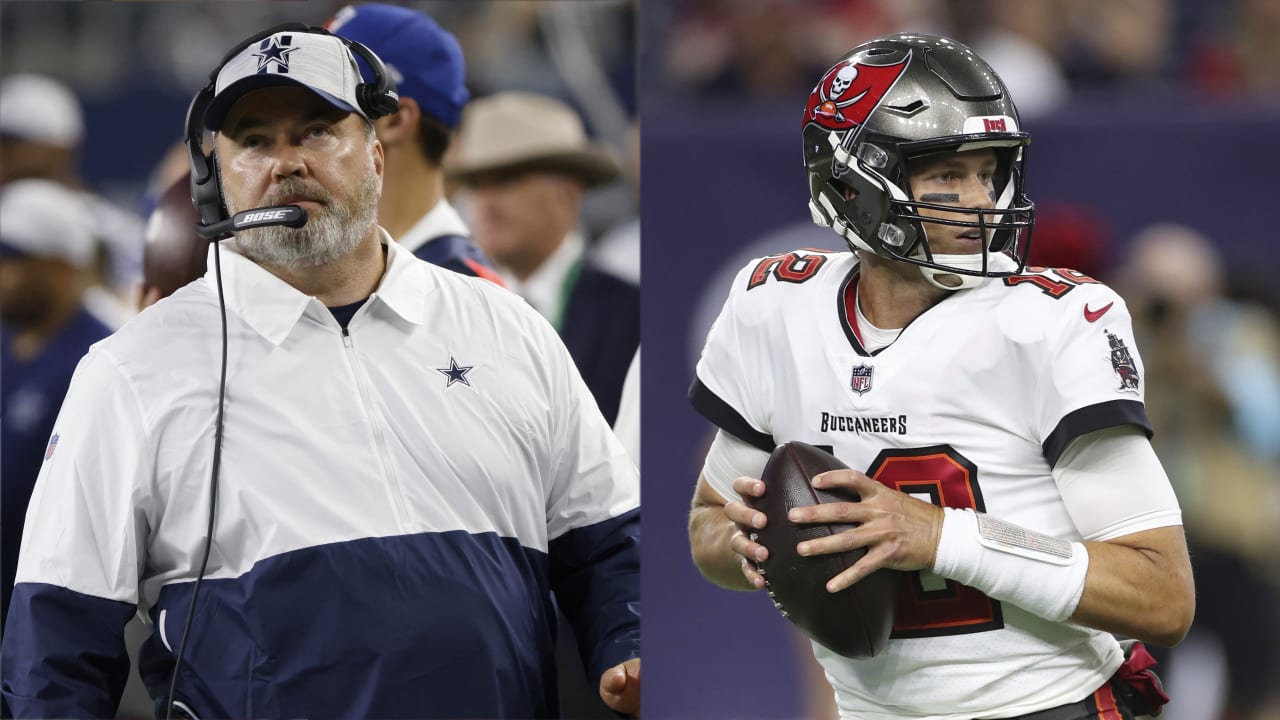 At 44, Brady enters his 21st campaign as the reigning Super Bowl Most Valuable Player after captaining the Bucs to a championship win over the Chiefs in February.
Beyond the record-holding seven Super Bowl triumphs mentioned by McCarthy, Brady boasts a 230-69 record as a starter in the regular season. Those 230 wins are also tops in NFL history. He's recorded double-digit wins as a starter for 12-straight seasons – a streak that could realistically be at 18 years if not for Brady's 2008 campaign being cut to one game due to injury.
He's also led 12 consecutive division winners (11 AFC East titles with the Patriots and last year's NFC South crown with the Bucs).
McCarthy has been to the mountaintop, having coached the Green Bay Packers to a Super Bowl win in the 2010 season. That was part of a string of eight consecutive winning seasons for McCarthy as a coach.
Currently, though, McCarthy is looking to turn the Cowboys around after a 6-10 2020 season that saw the head coach finish with a losing record for a third-straight campaign dating back to a pair of losing years that ended his Packers run.
When you win seven Super Bowls, annual success gets taken for granted and overlooked by most.
Brady's longevity and ability to maintain an elite level are no doubt impressive, but might well be intimidating for a rebuilding Cowboys defense that has some young and inexperienced players in spots.
McCarthy doesn't necessarily view it that way. He thinks facing a talent such as Brady, particularly early in the season, is a valuable experience for a defense that must drastically improve should the Cowboys return to the postseason.
"Frankly, I think it's awesome for our younger players to experience this right out the gate. When you have a chance to play against a championship quarterback; championship quarterbacks are different. They pose a whole different challenge to you," McCarthy said. "When you play the championship quarterbacks, you know that they're always going to be in the game, they're always going to be pressing your defense and they'll definitely factor in the end of the game. I think with that, just as much experience as you can have as a young defender will definitely pay dividends moving forward."