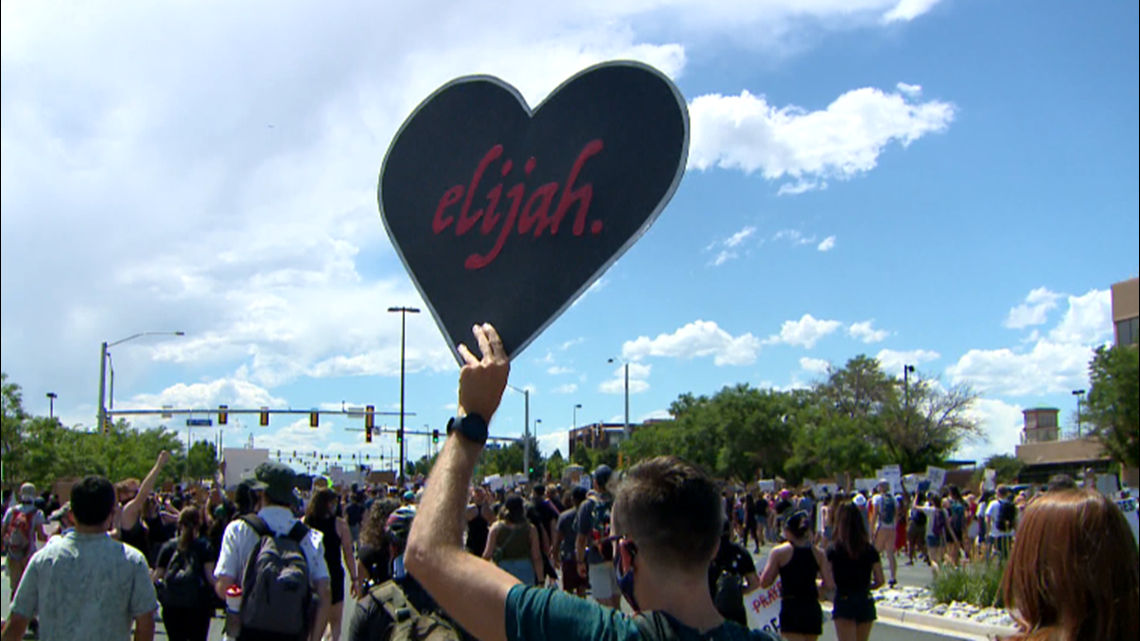 The Colorado Attorney General's investigation began in 2020 after weeks of protests demanding justice for Elijah McClain.
AURORA, Colo. — For months they chanted his name as they marched through the streets of Denver and Aurora – Elijah McClain – the social justice movement we watched last summer focused heavily on protesters' demands to get justice for Elijah.
It raises the question whether we'd be reporting the same news today about the indictments if the activists hadn't taken to the streets last year.
"I do not believe that we would be where we are as far as this indictment or even with the multiple people who know Elijah McClain's name if it would not have been for the multitude of people who came out to Aurora," said Quincy Shannon, a community organizer who lead several of the marches in 2020.
On November 22, 2019, Aurora Police announced that no criminal charges would be filed against the officers involved in McClain's death, per the determination of 17th Judicial District Attorney Dave Young.
Months later, protests began in June 2020. On June 25 of last year, Gov. Jared Polis signed an executive order to have the Colorado attorney general investigate McClain's death – that investigation eventually led to the grand jury indictment.
"An indictment is a step but it's not the finish line," said Shannon. "I'm thankful that we're here, but it was not an easy road."
Candice Bailey is an activist who also organized many of the protests calling for justice. She's now running for Aurora City Council and today's news brought her to tears.
"I don't believe that we would be here today if four or five thousand people weren't showing up every time," said Bailey. "Our hope has been renewed. Our hope has been renewed."
Today was a step towards the justice they're still fighting for.
"If anything, hopefully this shows showing up is important," said Shannon. "Speaking up is important, even when the cards are against you."