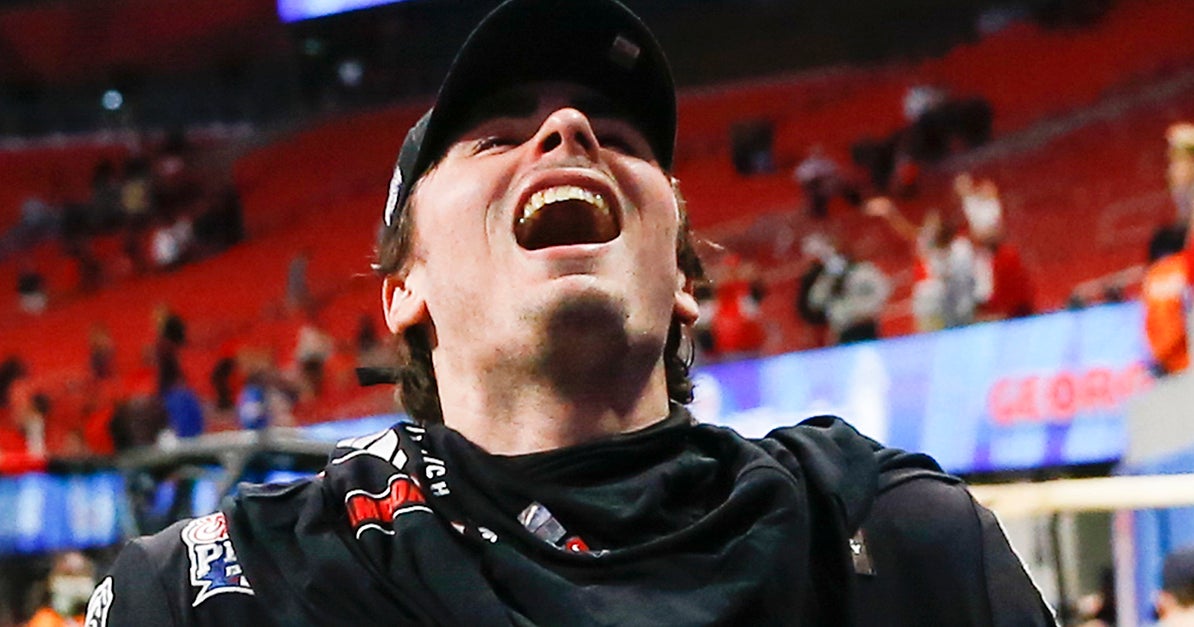 On Saturday, No. 5 Georgia will take on No. 3 Clemson, with kickoff set for 7:30 p.m. ET and ABC set to televise the game. ESPN's Allstate Playoff Predictor projects this matchup to have the biggest impact in the College Football Playoff of any game this season. Oddsmakers have Clemson as a three-point neutral-site favorite, another sign that this game is considered close to even. In a game like that, it could very well come down to the quarterback play and that is exactly what ESPN analysts and former college standouts Greg McElroy and Desmond Howard discussed Tuesday on College Football Live.
"You look at JT Daniels and what he brings to Georgia's offense. We saw it a year ago – he didn't play the first six games, but when he did get in there and control the offense, it was a completely different offense," Howard said. "You look at them scoring eight more points a game with him at quarterback. Averaged over 100 yards more of offense, and what is more important, they converted at a rate of 54 percent. Before he was playing quarterback, they only converted at a rate of 42 percent. He brings experience, he brings knowledge, he is going to be the guy who is going to make sure they are on schedule, that stay out of bad plays and get into good plays. He is more than a game manager because I love the way he throws the ball with such accuracy and confidence. I just love what he brings to the offense."
McElroy feels the quarterback to watch will be suiting up for Clemson on Saturday.
"He's (JT Daniels) the lesser talented quarterback in this matchup," McElroy said. "Now talent does not necessarily always breed success but if you look at D.J. Uiagalelei, his skillset, the unique mobility for a guy who is that big, he is like Ben Roethlisberger. Not Ben Roethlisberger of 2021, the Ben Roethlisberger of 10-12 years ago when he was running around, evade tackles, make guys miss, and still drive the ball accurately down the field. And what was amazing about DJ is last year, yes he played against Boston College and wasn't pretty. End up having to come back into the game they ended up winning it late in that game. But what he did the following week, with Travis Etienne and a lot of people said well what's Clemson gonna look like without Travis Etienne. Travis Etienne in DJ Uiagalelei's second career start, had 28 yards on 18 carries. Sthat further proves that DJ does not mean the benefit of a quality run game to be able to get his team a chance against top-tier competition. We all know that Notre Dame team went on to make the college football playoff so this is a guy that has not played a lot, but what literally has played he's been extremely impressive and poised."