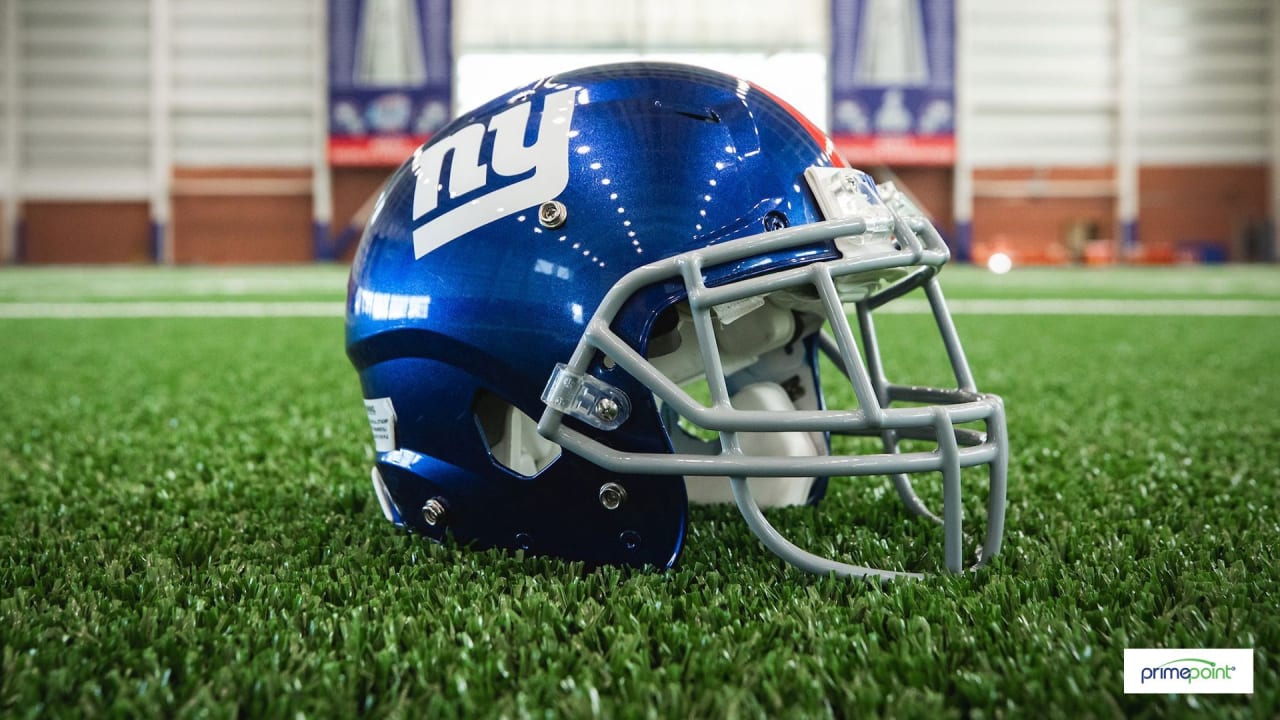 A look at the players who were waived/released today:
Clement was signed by the Giants on May 16 after four seasons with the Philadelphia Eagles. He led the Giants in the preseason with 18 carries and 86 rushing yards, but he lost a fumble on the three-yard line against the Jets. Clement was eclipsed in the final days of camp by fifth-round draft choice Gary Brightwell, whose six receptions led the Giants' running backs in the preseason.
Slade was with the Giants each of the previous two years but played in just one game. In 2019, he spent the entire season on the Giants' roster and was inactive for all 16 games. Last season, he spent the entire season on the Giants' practice squad, except for elevations to the active roster for three games. He played three offensive snaps at Washington on Nov. 8 and was in uniform but did not vs. Pittsburgh on Sept. 14 and Tampa Bay on Nov. 2.
Harrison was signed as a free agent by the Giants on Feb. 24. He has played in 84 regular-season games with 42 starts for Indianapolis and the Jets and played in one postseason game for the Colts. With the Giants, Harrison played center, where he has started 40 games.
Wiggins spent the final two months of the 2020 season with the Giants, primarily on the practice squad. He has played in 79 games with 38 starts (31 at right guard, 6 at left guard, one as an extra lineman) for the San Diego/Los Angeles Chargers and Detroit Lions, for whom he played four games last season.
Odenigbo joined the Giants as a free agent on March 18 after spending the previous three seasons with Arizona and Minnesota. He has played in 32 regular-season games with 15 starts and played in two postseason games. His career totals include 59 tackles (34 solo), 10.5 sacks, 28 quarterback hits, 10 tackles for loss, one forced fumble and two fumble recoveries.
Anderson signed with the Giants on March 23 after four seasons with the Washington Football Team. The NFL announced on Saturday that Anderson has been suspended without pay for the first six games of the regular season for violating the NFL Policy and Program on Performance Enhancing Substances. He will be eligible to return to an active roster on Monday, Oct. 18.
Downs played in all 16 games with eight starts for the 2020 Giants and registered his first career defensive statistics, including 27 tackles (21 solo), one quarterback hit and one pass defensed.
Lewerke was signed by the Giants on Aug. 16, two days after Clayton Thorson suffered a concussion in the preseason opener vs. the Jets. Six days later, Lewerke played impressively in an extended outing against the Browns in Cleveland, where he completed 11 of 19 passes for 108 yards, including an eight-yard touchdown to Sills.
Sills led the Giants in the preseason with seven receptions, for 94 yards and the touchdown vs. the Browns. He has a 37-yard catch against the Jets. Sills spent the entire 2020 season on injured reserve after fracturing his foot in training camp. He was signed to the Giants' practice squad on Sept. 2, 2019 and to their active roster on Dec. 17. He was inactive for the final two games of the 2019 season, at Washington on Dec. 22 and vs. Philadelphia on Dec. 29.
Willis joined the Giants on July 31, shortly after his release by the Denver Broncos. He had a team-high 112 receiving yards and two touchdowns in the preseason on six catches, including a 43-yard score with eight seconds remaining against New England that was the Giants' longest completion of the summer. Willis played in 10 games with two starts for the 2019 Cincinnati Bengals and had nine receptions for 82 yards.
Cole joined the Giants on Aug. 8, a day after he was released by the Jets. He didn't have a catch in the preseason but demonstrated his versatility by playing cornerback for the first time since high school in Cleveland on Aug. 22, when he assisted on a tackle. Cole also played on special teams, where he had four stops (two solo). Cole made his NFL debut for the San Francisco 49ers vs. Seattle on Jan. 3. He played 16 snaps on special teams and made two tackles (one solo). Cole entered the NFL as a rookie free agent with the Miami Dolphins, from McKendree University, a Division II school in Lebanon, Ill.
Bachman spent the final six weeks of the 2019 season and most of the 2020 season on the Giants' practice squad. He was on the field for one snap in his only regular-season game, at Philadelphia on Oct. 22. In the preseason, Bachman caught three pass for 39 yards, including a 12-yard touchdown against New England on Sunday night.
Griffin-Stewart had three receptions for 30 yards in the preseason. He was signed to the Giants' practice squad on Nov. 24, 2020, after stints with Minnesota and Green Bay. He was released by the Giants on Dec. 8 and signed to a reserve/future contract by the Giants on Jan. 11, 2021.
Hausmann, a rookie free agent, was awarded to the Giants off waivers on Aug. 7, one day after he was released by the Detroit Lions.
Burton and Heggie are rookie free agents.
Moa signed a reserve/futures contract with the Giants on Jan. 4. He had nine tackles (five solo) and two forced fumbles in the preseason.
Henry and Qualls joined the Giants on Aug. 11. Henry has played in 18 regular-season games with three starts for Baltimore and San Francisco from 2017-20. Qualls played in six games for the 2017 Philadelphia Eagles.
Lalos, had eight tackles (two solo) and assisted on a special teams tackle in the just-concluded preseason. As a rookie in 2020, the free agent from Dartmouth played in each of the season's final six games as a rookie in 2020 and totaled five tackles (two solo), one interception and one fumble recovery. He made his NFL debut at Cincinnati on Nov. 29 and intercepted a Brandon Allen pass with 32 seconds remaining in the third quarter. Lalos was the first Giants player to intercept a pass in his pro debut since Sept. 13, 2015, when middle linebacker Uani Unga picked off a Tony Romo pass. The following week in Seattle, Lalos recorded his first two NFL tackles and recovered a fumbled snap. He was the first Giants player with at least one interception and one opponent fumble recovery in first two NFL games since Otto Schnellbacher in 1950.
As a rookie in 2020, Harper joined the Giants on Oct. 1, two days after the Las Vegas Raiders terminated his practice squad contract. He played in nine games as a reserve on defense (where he had two solo tackles) and on special teams (three stops and one fumble recovery). Harper made his NFL debut at the Rams on Oct. 4. He had unassisted tackles vs. Washington on Oct. 18) and at Philadelphia four days later. Harper recorded his first career fumble recovery at Washington on Nov. 8, when Isaiah Wright mishandled a Riley Dixon punt and the ball was secured by Harper.
Peters was signed by the Giants on July 22, waived on Aug. 14 and re-signed last Saturday in time to play against the Patriots the following night.