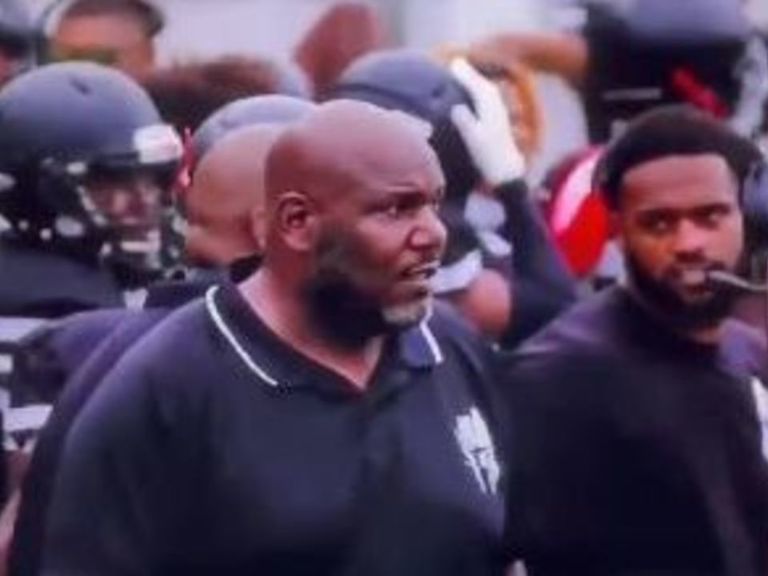 A high school football game nationally televised Sunday on ESPN pit powerhouse IMG Academy against a team that's not recognized as a legitimate high school.
Bishop Sycamore out of Ohio, the opponent on Sunday, doesn't appear to have a fixed address.
The Ohio High School Athletic Association doesn't recognize Bishop Sycamore as a legitimate high school, according to Ben Koo of Awful Announcing.
Additionally, Bishop Sycamore's roster features postgraduate players, some of whom have played junior college football.
The team also played two games over three days during the high school football showcase and duped ESPN into believing it was comprised of athletes with Division 1 hopes.
ESPN struggled to verify information about Bishop Sycamore prior to the game, as announcer Anish Shroff said during the broadcast.
"We regret that this happened and have discussed it with Paragon (Marketing), which secured the matchup and handles the majority of our high school event scheduling," ESPN said in a statement to Awful Announcing. "They have ensured us that they will take steps to prevent this kind of situation from happening moving forward."
Bishop Sycamore lost Sunday's game 58-0.