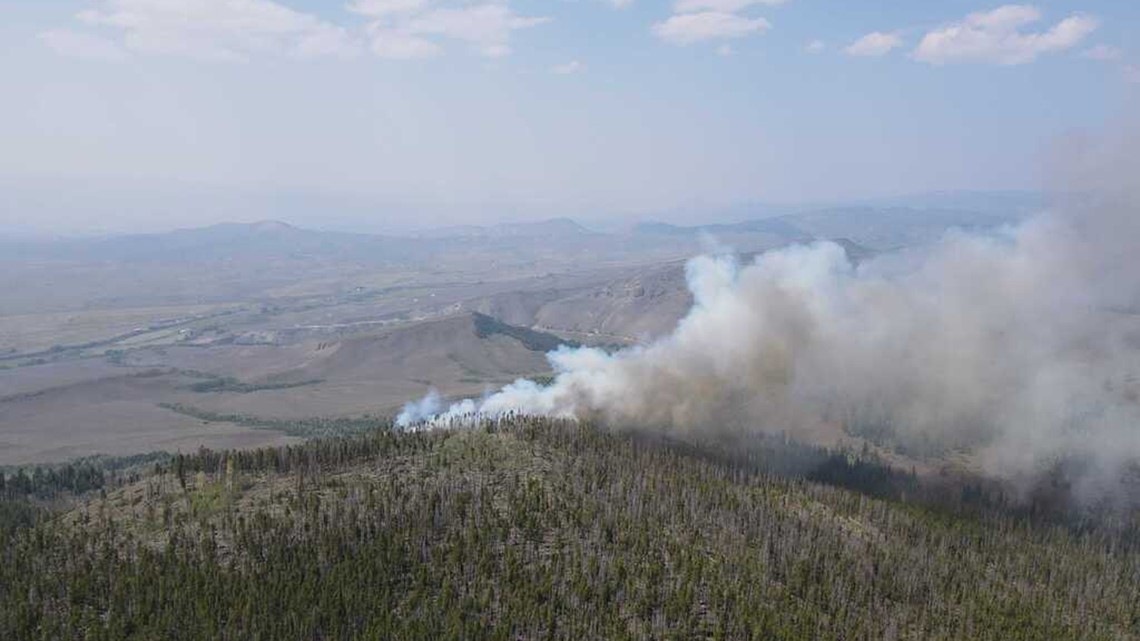 The fire has burned about 170 acres, as of Monday afternoon.
GRAND COUNTY, Colo — The Black Mountain Fire, which has prompted pre-evacuation notices in Grand County, has grown to 170 acres, according to fire officials.
Crews first responded to the fire around 1 p.m. Sunday. It is burning on national forest land on Black Mountain, which is off County Road 2 near Big Horn Park. That's near the southwest side of the area burned in the 2020 East Troublesome Fire.
The fire had burned 150 acres as of Sunday evening.
Monday night, the fire actively burned and consumed fuel at a moderate pace, according to Inciweb. It did not make any big runs.
The Grand County Sheriff's Office (GCSO) said due to current fire behavior and weather conditions, some areas are under pre-evacuation notices (map below). People living in those areas have been told to be prepared to leave at any time.
Approximate location of the fire:
Area closures for both Forest Service and Bureau of Land Management lands are in place.
The cause of the fire is unknown.
Health advisory issued
CDPHE recommends staying indoors and limiting outdoor activity when smoke is thick, especially for people with heart disease or respiratory illnesses, the very young and the elderly.
Dozens of fire starts statewide
It was a busy weekend for fire activity. The Colorado Division of Fire Prevention and Control said two planes found a total of 37 new fire starts Saturday after a lightning storm statewide.